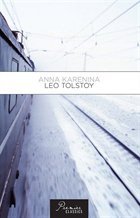 Author: Leo Tolstoy
Publication Date: October 2009 (first published 1877)
Publisher: Knopf Publishing Group
Genre: Classics
Format: Paperback
Pages: 963
Source: Purchased

Book Depository
Synopsis:
While it is best known as a novel about adultery, Anna Karenina examines some of the most important issues at the heart of the nineteenth-century Russian milieu: family, loyalty, freedom-of-choice, status, and social obligation. As Matthew Arnold wrote in his essay on Tolstoy, "We are not to take Anna Karenina as a work of art; we are to take it as a piece of life." Anna Karenina is married to a St. Petersburg government official when she meets and falls in love with a dashing military man, Alexei Vronsky. When their love affair is discovered, it is Anna alone that is scorned by society, which pushes her toward heartrending choices. Tolstoy paints a stunning canvas of Russian life, providing both balance and contradiction to Anna's ultimately tragic search for happiness and love.
How do you review a book spanning almost a thousand pages? There was so much that Tolstoy explored in this book and I can now understand and appreciate Anna Karenina as the hailed classic that it is. I had to take a couple of days to let it just sit with me after finishing it, giving me time to reflect on the story.
I initially thought Anna Karenina would have similarities with Jane Eyre. Both books were titled after the main characters but while Brontë focused on Jane and her life, Tolstoy wrote about Anna and spent a good amount of time writing about other characters. I would highly recommend NOT comparing Anna to Jane because you'll be disappointed. I've come to appreciate them separately and found my reading experience became more positive the sooner I did so.
Anna Karenina feels like multiple books rolled into one. Instead of the book being solely about Anna and Vronsky, Tolstoy also writes about two other pairs of characters. This threw me off initially but I soon became interested in the lives of these characters.
Speaking of characters… Tolstoy is a MASTER. Characters have always been a priority for me; if a book has great character depth and development, I'm basically in love. I was pretty much head over heels with Tolstoy's characterization. Not only did he write about many characters, but each one was unique, fleshed out, flawed, and so incredibly human. Tolstoy also wrote about different sides of his characters! Yes, there were characters I disliked and loved more than others, but I loved seeing the good and the ugly of each one.
"When you love someone, you love the whole person, just as he or she is, and not as you would like them to be."
I also loved how Tolstoy touched on themes of family, loyalty, double standards in society, and different forms of love. He brought up philosophical questions and ideas that got me thinking and I almost feel the need to reread it again to get more out of it.
As much as I loved Anna Karenina, it had parts that didn't merit the number of pages it was given. I sometimes felt disconnected to the story because of this and had moments when I read on simply just to finish it. I also felt the ending was a bit disjointed. It jumped from one significant event to a more ordinary one and while it touched on what happened, it never expanded on it. While I still liked the last few pages, it seemed out of place, as if Tolstoy wasn't sure how to end the novel and couldn't think of a better place to write the last couple of chapters.
I was surprised to find how readable Tolstoy's writing is and I'm so glad to have finally read Anna Karenina. I highly recommend this book and it's one I'll think about for quite some time.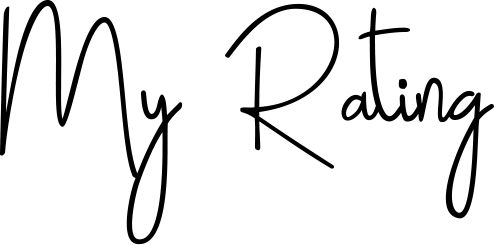 ★★★★/5
---
Have you read Anna Karenina? What did you think? If you haven't read it, do you think you will?