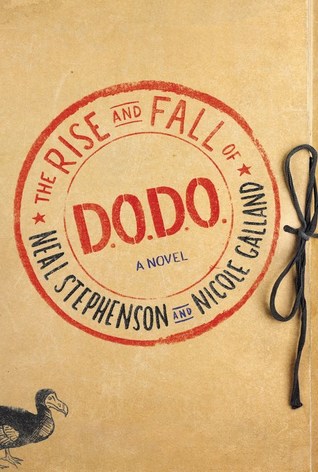 The Rise and Fall of D.O.D.O.
Science Fiction, Fantasy, Historical Fiction, Time Travel
Harper Audio
Audiobook
When Melisande Stokes, an expert in linguistics and languages, accidently meets military intelligence operator Tristan Lyons in a hallway at Harvard University, it is the beginning of a chain of events that will alter their lives and human history itself. The young man from a shadowy government entity approaches Mel, a low-level faculty member, with an incredible offer. The only condition: she must sign a nondisclosure agreement in return for the rather large sum of money.
Tristan needs Mel to translate some very old documents, which, if authentic, are earth-shattering. They prove that magic actually existed and was practiced for centuries. But the arrival of the scientific revolution and the Age of Enlightenment weakened its power and endangered its practitioners. Magic stopped working altogether in 1851, at the time of the Great Exhibition at London's Crystal Palace—the world's fair celebrating the rise of industrial technology and commerce. Something about the modern world "jams" the "frequencies" used by magic, and it's up to Tristan to find out why.
And so the Department of Diachronic Operations—D.O.D.O. —gets cracking on its real mission: to develop a device that can bring magic back, and send Diachronic Operatives back in time to keep it alive . . . and meddle with a little history at the same time. But while Tristan and his expanding operation master the science and build the technology, they overlook the mercurial—and treacherous—nature of the human heart.
Science fiction, fantasy, historical fiction, and time-travel merge in one of heck of a ride with The Rise and Fall of D.O.D.O. Fans of The Martian, Sleeping Giants, and Illuminae will love this book – it's smart, sometimes humorous, and quite fascinating. There are witches and Vikings and spies! I was sold once I read science fiction, magic, and time-travel because I've never read a book with ALL three in one.
The story questions many things about magic vs technology and the consequences that come with them. What starts off as a start up company soon turns into a very powerful institution that brings an equal amount of mishap and mayhem with its success.
Overall I found this book very entertaining. It's been a long time since I started a book and felt such good vibes from it and this definitely did not disappoint! I also loved how much satirical comedy it had but I do feel the authors got a bit carried away with many of the secondary characters.
ALSO the audiobook is probably the best one I've ever heard (full cast, different accents, A+ narration). I do wish I had a physical copy though because there were dialogues, group chats, memos, and letters I could only imagine would work very well on the printed copy.
If you're looking for an enjoyable book that blends SFF, time travel, comedy, and historical fiction I highly recommend this.
Rating: