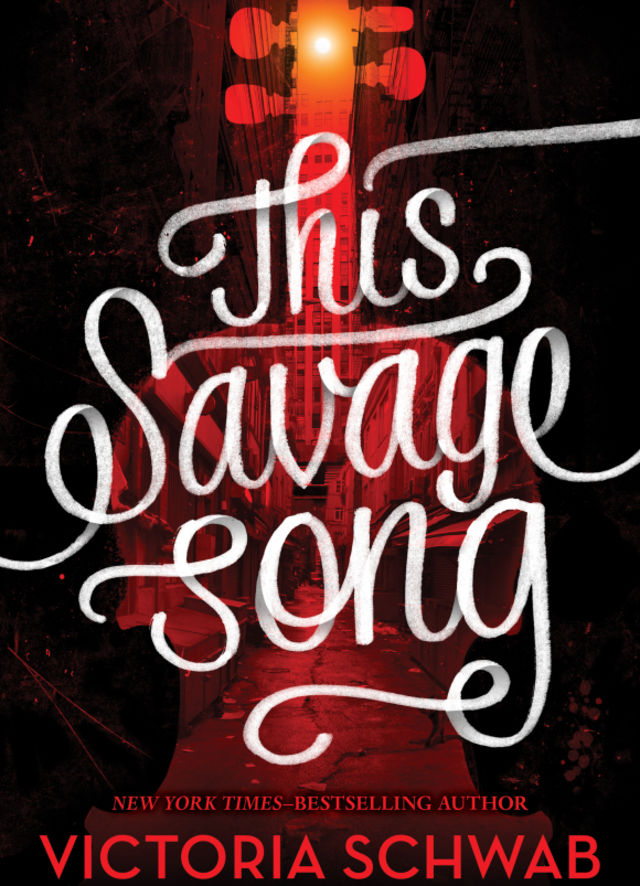 Title: This Savage Song
Author: Victoria Schwab
Genres: Fantasy, Young Adult
Pages: 427
Rating: ★★★½
Synopsis:
Kate Harker wants to be as ruthless as her father. After five years and six boarding schools, she's finally going home to prove that she can be.
August Flynn wants to be human. But he isn't. He's a monster, one that can steal souls with a song. He's one of the three most powerful monsters in a city overrun with them. His own father's secret weapon.
Their city is divided.
Their city is crumbling.
Kate and August are the only two who see both sides, the only two who could do something.
But how do you decide to be a hero or a villain when it's hard to tell which is which?
My Thoughts:
This Savage Song was inspired by one of the lines from Schwab's book Vicious. I absolutely loved that book so when I found out about TSS, I was excited.
Our main characters come from families of opposing sides and the book is told from their perspectives. Just knowing this, you could probably guess some things that would happen. When it comes to plot, TSS won't blow you away. Schwab's writing, while good, may not impress you either. It has some character development, but may lack sufficient character depth depending on your taste. Well, Shari, why should I bother?
Because it's fun! Aren't there books, movies, or music we love not because they've ticked all the requirements of what we think makes them good but because they're enjoyable? I haven't sped through a book in a long time and I loved that I got to do that with TSS.
I loved how Schwab explored the idea that violence breeds. In this book, it bred actual monsters. In a world where crime and violence is common, the city of Verity is filled with them. But what does it mean to be a monster? In cases where some monsters look human, how can you tell?
Identity was a strong theme in this book and it's one of the things I loved about it. Both the characters struggle with wanting to be something they're not, for different reasons. And this is what I appreciate about TSS so much – their struggle. Schwab doesn't write long paragraphs of their struggles, but writes them in pieces for you to find, each one resonating a little stronger than the last.
When it comes to the characters, I mainly connected with August (because feels). Kate was something I could empathize with (to a degree), but it was August who did it for me. This will of course vary by reader but as someone who has a hard time reading YA, I found connecting with August was key to my reading experience. And for those of you wondering, it's my pleasure to say that despite the Romeo/Juliet vibe, there was no romance! (This was a plus for me)
I don't know how many books Schwab is planning for this series, but TSS was a good start. Mercifully, Schwab didn't leave us with a big cliffhanger and I really liked that.There are still unanswered questions and many directions this can go, but I look forward to seeing where the next book takes us.