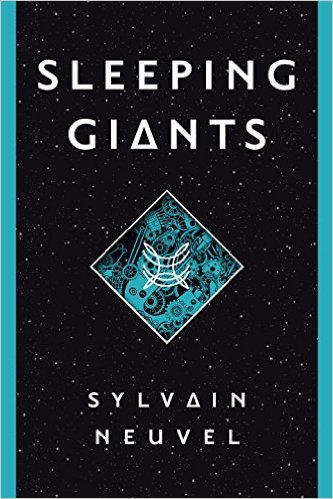 Author: Sylvain Neuvel
Series: Themis Files #1
Genre: Science Fiction
Format: Hardback, Audiobook
Pages: 304 Hours: 8 hrs 28 mins
Book Depository
Synopsis: 
A girl named Rose is riding her new bike near her home in Deadwood, South Dakota, when she falls through the earth. She wakes up at the bottom of a square hole, its walls glowing with intricate carvings. But the firemen who come to save her peer down upon something even stranger: a little girl in the palm of a giant metal hand.
Seventeen years later, the mystery of the bizarre artifact remains unsolved—its origins, architects, and purpose unknown. Its carbon dating defies belief; military reports are redacted; theories are floated, then rejected.
But some can never stop searching for answers.
Continue Reading