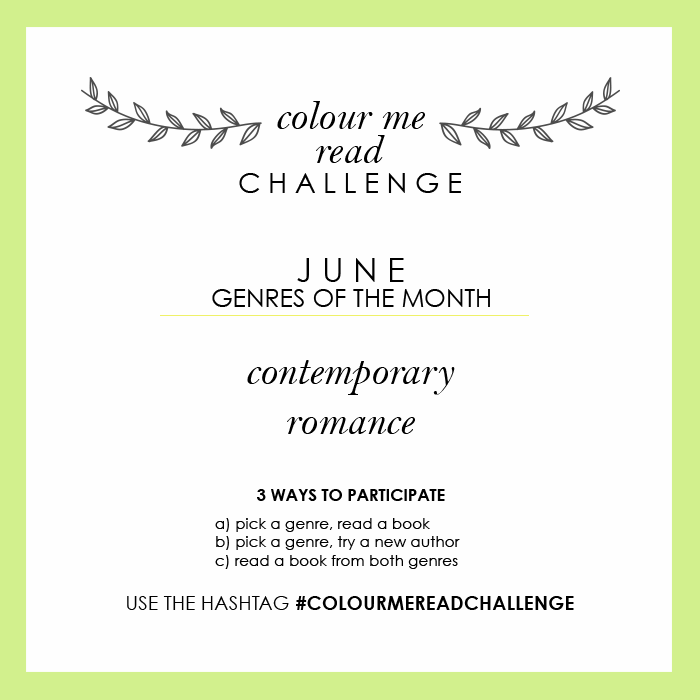 As May winds down to a close I give you the June Challenge Card for the #colourmereadchallenge!
GENRES OF THE MONTH:
📖 Contemporary – a type of fiction that creates imaginary characters and situations that depict our world and society. It focuses on themes of growing up and confronting personal and social problems. This genre portrays characters coming to understand themselves and others.
📖 Romance – a type of fiction that places its primary focus on the relationship and romantic love between two people, and must have an "emotionally satisfying and optimistic ending."
I think this one will be a challenge for me since my experience with these genres tend to be 50/50. 🙈
Which genre do you think you'll be picking? Did a book come to mind? Let me know!
I'll probably pick a book by John Green or Stephanie Perkins, since their books typically fall under both. 😊
I hope you guys continue to spread the word about this challenge! Never hesitate to repost the Challenge Card or post a photo with your book(s) while using the hashtag. The response so far has been amazing and I hope you continue to have fun with me as I do with you! ❤️😁