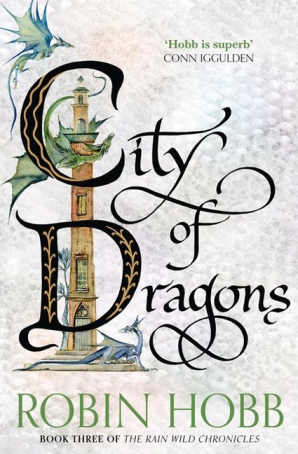 Author: Robin Hobb
Series: Rain Wild Chronicles #3
Genre: Fantasy, Adult Fiction
Format: Paperback
Pages: 432
Synopsis:
The secret is out.
The Tarman expedition has at last found Kelsingra, a city filled with ancient treasures. Rumours of the city have floated down the Rain Wild River. Adventurers, pirates and fortune hunters will soon be coming to pillage what they can. Among them, Hest Finbok, determined to claim back his errant wife, Alise.
Meanwhile, Selden Vestrit finds himself a prisoner of the ailing Duke of Chalced, who believes the 'dragon man's' flesh and blood may cure him.
Where is Tintaglia, greatest of dragons, when there is need of her? She holds the memories that will unlock the mysteries of Kelsingra, and the power to defend it, and dragonkind. Without her, all may be lost.Continue Reading