I'm a very visual person so I'm easily drawn to art and colour. Am I one of those people who'd read and buy a book for its cover? Yes, yes I am. It makes me even happier when the book is as good as the cover because that's the best of both worlds!
I was fortunate enough to snag eARCs of three graphic novels from NetGalley and I highly recommend checking them out once they're out in the *wild!
*bookstore
The Little Red Wolf by Amélie Fléchais
Published Oct 3, 2017 by Diamond Book Distributors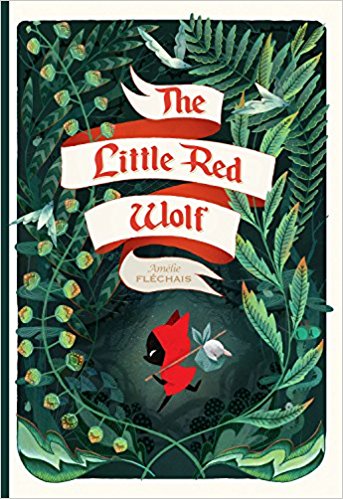 The Little Red Wolf is an adorably dark retelling of Little Red Riding Hood. It features a wolf cub instead of a little girl, which adds a nice twist! The artwork is beautiful, the colours are stunning, and the story was captivating. I did find some pages slightly disturbing so older kids may appreciate it more than the younger ones.
Another thing I loved about this book was how it touched on concepts that both kids and adults could relate to. There was more that met the eye and the story left me with mixed feelings. It definitely isn't a happy-go-lucky book but it packs a punch for a short graphic novel.
Rating: 4/5 stars
How to Be Perfectly Unhappy by Matthew Inman
Expected publication: Oct 31, 2017 by Andrews McMeel Publishing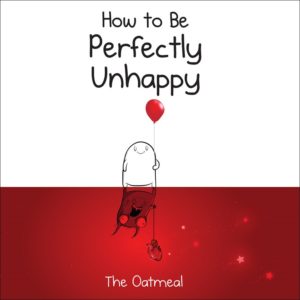 I loved this book and the message it's trying to get across.
If you're not happy by society's definition of the word, does that make you unhappy? Inman's graphic novel explores the in-between, because there is so much more to just being 'happy'. With his humour, his art, and his storytelling, I left more content than I did coming in. Definitely a favourite for me.
Rating: 3.5/5 stars
Quiet Girl in a Noisy World: An Introvert's Story by Debbie Tung
Expected publication: Nov 30, 2017 by Andrews McMeel Publishing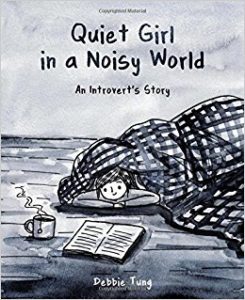 I think Debbie just illustrated my life. I could relate to her so much that I wish I had a copy of this book for everyone I know. This book will be a favourite among us introverts who have often felt left out and judged for our quiet nature. It's a book you'll point to and say "that's me!" because it accurately captures multiple moments we all know too well and understand. Delightful from start to finish and already one of my treasured favourites this year.
Rating: 4/5 stars
As an added bonus, I also highly recommend my #1 favourite graphic novel of the year: The Tea Dragon Society by Katie O'Neill. This little story gave me the warm and fuzzies and it's the perfect book to cozy up with this season. I reviewed it earlier here and I can't wait to hear your thoughts on it!
Will you be reading any of these graphic novels? I'd love to know which one interests you most.