I'm no watch enthusiast and I'm definitely no Steven Strange. (remember this scene?)
Yeah. I'm nowhere close to that. I have a reliable stainless steel watch that's good enough for me. It's nothing fancy but it gets the job done. I was actually 100% sure it was the only watch I'd own. It needed no battery, so I was pretty much set for life.
BUT THEN, I started seeing photos of wood watches on Instagram. I didn't even know wood watches were a thing, but it was hard not to feel envious of people with these watches. (I also just love all things wood, by the way – from kitchenware to decor, I want them all)
You could probably imagine my excitement when the amazing people at JORD Watches reached out to me to try one of their wooden watches. Like I said, I love wooden items, so it was a big fat yes from me. Getting my watch in the mail felt like Christmas came early!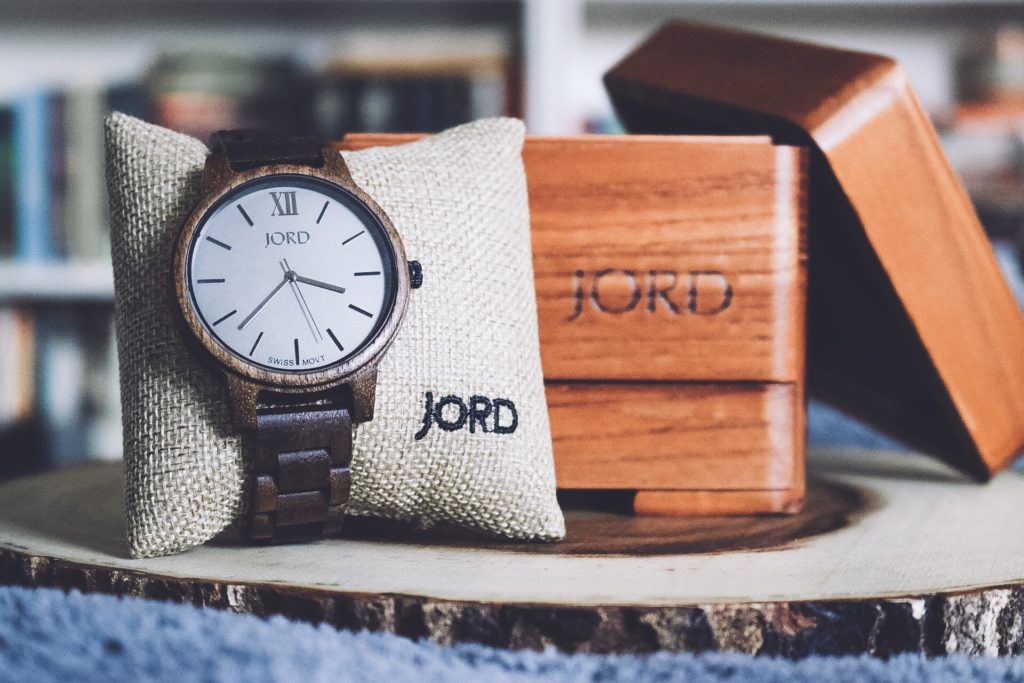 I'm also a lover of great packaging. It's like love at first sight. Good packaging tells me how much a company values its product and JORD spoke volumes when it came to how they presented their watch.
My watch came in a wooden box engraved with JORD's logo and the lid functions with a magnetic mechanism that keeps the box tightly closed after use. Upon opening, the watch comes wrapped around a small burlap cushion along with extra watch links and special care instructions. The bottom of the cedar watch box also slides open to reveal a humidity packet that'll ensure optimal condition for your watch when you store it. JORD also provides a preserve oil that comes in a pen brush applicator. This oil cleans and conditions the watch and really allows the wood to shine.
This slideshow requires JavaScript.
I've only had my watch for a few weeks but it's already become on of my favourite accessories. If a watch novice like me fell hard for JORD's wooden watches, I have a feeling watch lovers will love them more than I do.
Here's why:
It's unique
When was the last time you saw someone wearing a wooden watch? JORD's timepieces are also handcrafted and with 13 different types of woods to choose from, each watch is one of a kind.
It's more than a watch
I've gotten many compliments on my wooden watch and it goes with everything. I used to take off my stainless steel watch for certain outfits but I've worn my JORD watch for casual, business casual, and traditional business attires. JORD has a great collection of men's and women's watches so you're bound to find the perfect time-telling accessory.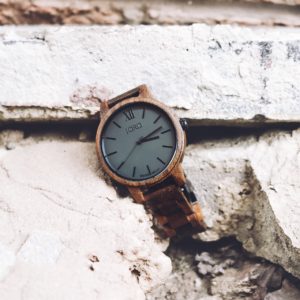 It's lighter than it looks
If you're worried about weight, don't be. I have thin wrists but my wooden watch feels lighter than my slim stainless steel one.
It's reasonable
JORD watches range between $139-429 USD so there's something for everyone. They're also having a Black Friday sale that ends on November 24 at 11:59 PM with discounts of up to $100 off so if you want to start early with your holiday shopping, now's the time. JORD also offers free shipping worldwide and makes the perfect gift for loved ones near or far. 'Tis the season, right?
It's personal
JORD offers custom engravings on all their watches. From a name, a quote, an image/logo, to your handwriting, they can engrave it all. You can even engrave the box the watch comes with, making the whole package truly personal. That watch engraving from Doctor Strange is a sweet idea for any of you with a significant other (that's my last Dr Strange reference, I promise). Whether you get an engraving for your watch or one you'll give to someone else, it's the final touch that makes it more meaningful.
So Shari, which watch did you get? Why, I'm glad you asked!
My watch is Frankie Koa and Ash and I'm in love with it. If this was a book I'd give it a 5/5 star rating because it's functional, stylish, and wholly mine. It's engraved with one of my favourite quotes which brings a smile to my face every time I wear it.
Want your own wooden watch? Fill out this form to receive a holiday coupon code worth 25% off!
Which JORD watch would you like to have? Go ahead, take a peek.

Luxury Wooden Watch