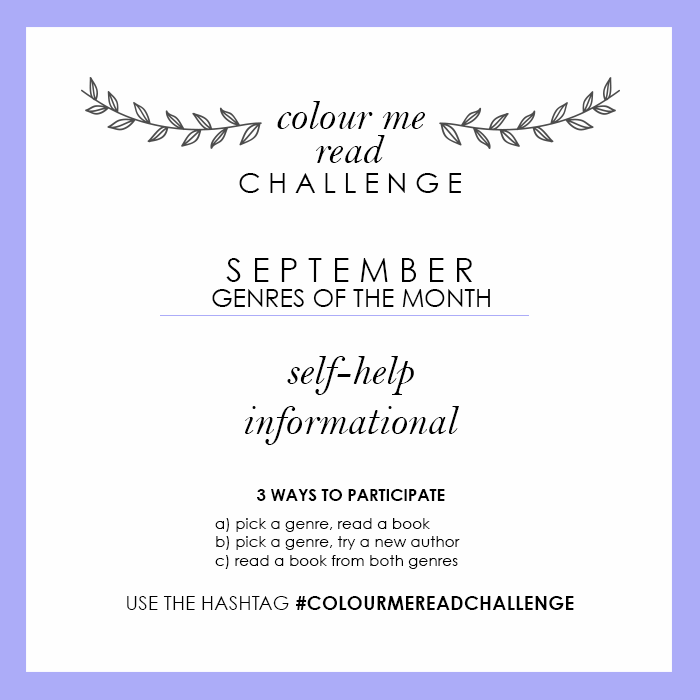 Genres:
Self-help/self-development/self-improvement
Books in this genre are based on one's own effort regarding self-guided improvements in their physical, emotional, mental, relational, or economical well-being. Check out Goodreads' Self-help Books Shelf for examples!
Informational books explain known facts about specific topics and can be about anything! Want to learn about photography? There's a book for that! What about languages or history? There are books for those too! More likely than not, there are books about any topic you're interested in learning. Goodreads doesn't have the best book shelf for informational books (I checked) but finding books in this genre is easy. If you're interested in learning about it, Google will likely point you to the most popular books in that area.
I hope this clears up questions you may have about these genres. It's important to keep in mind that these genres can overlap and that's okay! The main focus of this challenge is to get you to read a book outside of your comfort zone. If you don't regularly read these books and this challenge encourages you to pick one from either genre, it's a win-win situation!