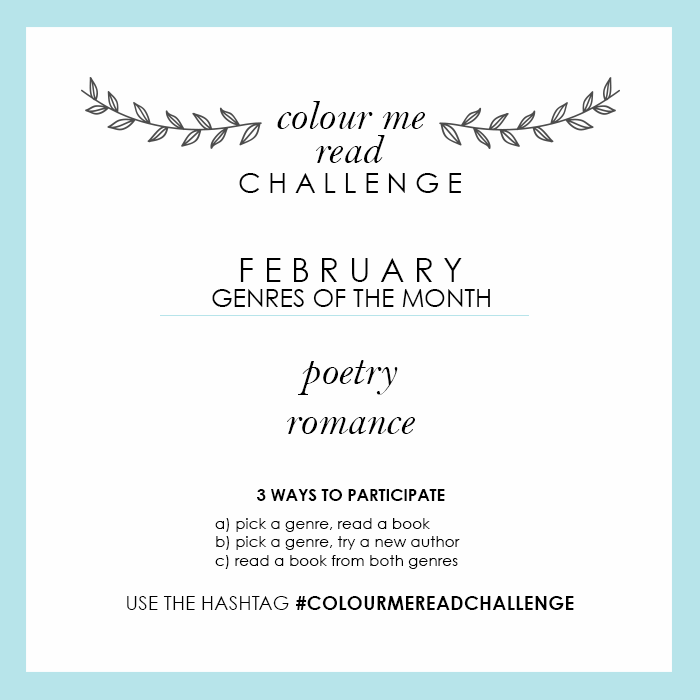 Since February is known for Valentine's Day I feel like it's the perfect time to read romance books. I'm not big on Romance so this will be a challenge for me, but I am looking forward to reading more poetry!
Will you take up this month's challenge?
I'll be reading Heartless by Marissa Meyer and Persuasion by Jane Austen so I feel like that definitely takes care of the Romance genre.
As for poetry, I might read Langston Hughes or Maya Angelou! What about you?