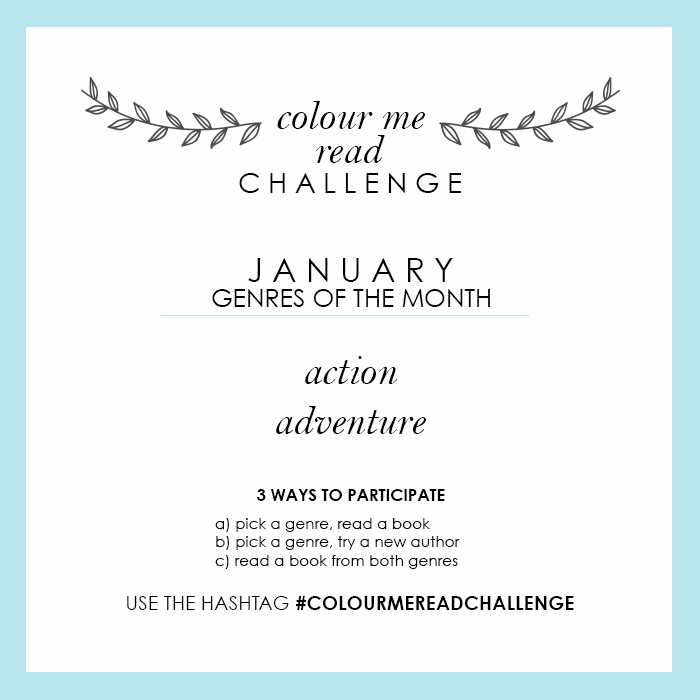 With a new year comes a new challenge! The #ColourMeReadChallenge genres for January are Action and Adventure 😎🏔⚔
Action fiction is a form of genre fiction whose subject matter is characterized by emphasis on exciting action sequences.
Adventure fiction focuses on an event/series of events that happens outside the course of a protagonist's ordinary life, usually accompanied by danger, often by physical action.
Action and Adventure are two genres often seen together and tend to overlap with other genres (e.g. fantasy, crime, sci-fi, war novels, etc).
This month I'll be buddy reading Illuminae with some bookstagrammers and I think it fits this challenge! I could be wrong though 🤔 any thoughts from someone who's read it?
Will you be participating in this month's challenge? Which book(s) come to mind?