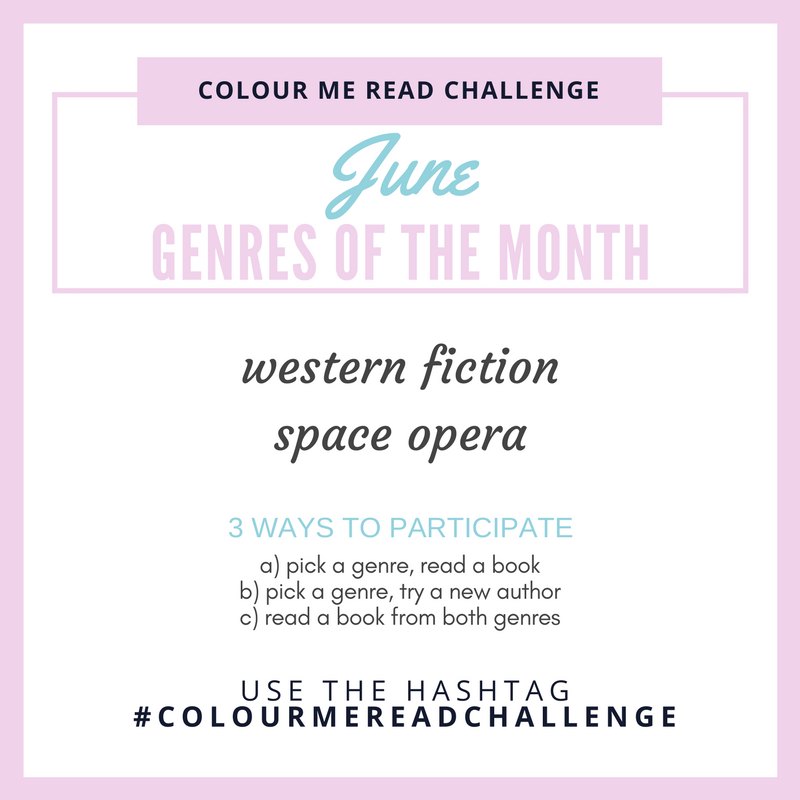 Are you ready for another month of the Colour Me Read Challenge?! Your genres for this month are:
Western Fiction
Books in this genre are set in the American Old West and are typically set between the late 18th and 19th centuries. If you're looking for recommendations, I found this list of the 12 Best Darn Western Books of All Time. Goodreads also has a longer list if none of the 12 books catch your interest!
Space Opera
Books in this genre often emphasize romantic, often melodramatic adventures, set mainly or entirely in outer space. These stories usually involve conflict between opponents possessing advanced abilities, weapons, and other technology. Think Star Wars or Dune! Goodreads also has a list you can check out.
I'm personally not a reader of these genres, so this will be extra challenging for me! Ideally I'd like to read a book for each category, but we'll see how doable that is given other books I want to read this month. 🙊  My picks are True Grit for Western fiction and The Promise of the Child for Space Opera.
Are you an avid reader of these genres? I'd love some recommendations!