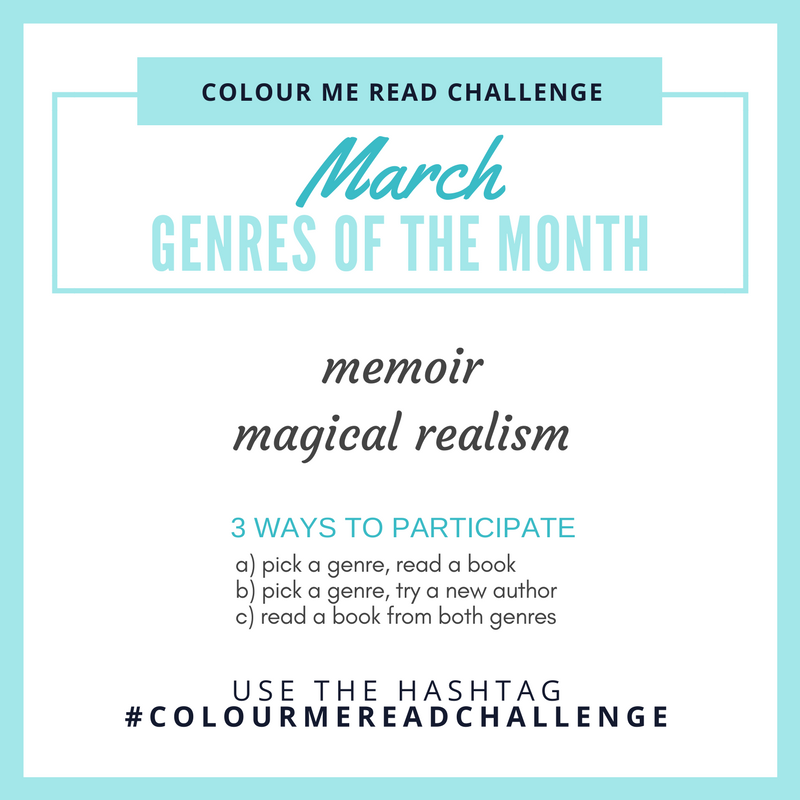 Do you guys like the new graphic for the Colour Me Read Challenge? It actually resulted from me accidentally deleting the .PSD files for the older graphic, but I'm pretty happy with how this one turned out!
I don't know about you, but I'm quite excited about the genres for March.
Memoir
A non-fiction literary genre focusing on memoirs – collections of memories an individual writes about moment's or events that took place in the author's life.
Magical Realism
A literary genre incorporating fantastic or mythical elements into what is otherwise realistic fiction.
I'm not sure whether I'd have the time to read a book from each genre but I'm planning to read When Breath Becomes Air for my memoir and The Silence of Bonaventure Arrow for magical realism.
Which books do you think you'll be reading?