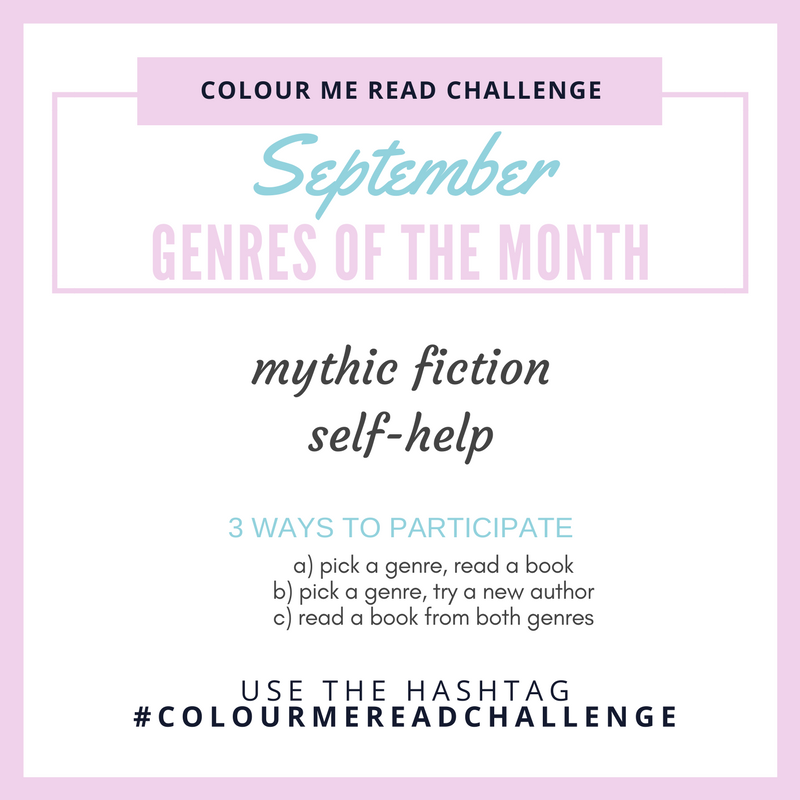 Another month, another challenge! Here are our genres for the month:
Mythic Fiction
Fiction based on, inspired by, or draws themes from myths, legends, folklores, or fairytales. Goodreads has an extensive shelf with recommendations and ones that stand out to me are Neil Gaiman's American Gods, Rick Riordan's Percy Jackson series, T.H. White's The Once and Future King, and Juliet Marillier's Sevenwaters series.
Self-help
This genre of nonfiction books is also falls under self-improvement and this could be economically, intellectually, or emotionally. Goodreads has a list of popular self-help books covering many areas so there is something for everyone!
I'm not sure if I'll be able to read two books this month but Juliet Marillier's Child of the Prophecy has been on my TBR for a while so I'm looking forward to reading it for mythic fiction!
What about you? Do you already have books in mind?